This Dynablaster clone probably has the most advanced Bomberman AI ever created, please update your MrBoom core or give it a try!
Disclaimer: This is not a paid endorsement. RetroArch/libretro are not affiliated with Mega Cat Studios in any way and received no compensation for this post.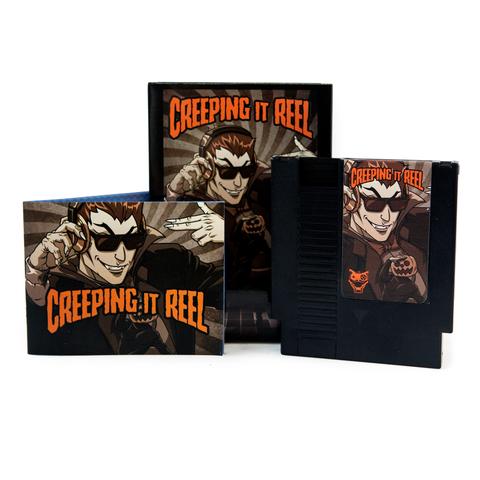 After hearing about Sheep It Up!'s physical cart release, Mega Cat Studios contacted us about their own physical NES releases:
New, artisinal gaming experiences for the original Nintendo.
Creepin It Reel is an NES chiptune album with NES rendered, officially licensed Dancing Pumpkin Man dance moves and a fully playable pachinko game full of treats.

Creepy Brawlers marries monster movies & boxing to the NES.  An achievement system, counter attacks and enemy evolutions to keep the scares high and health bars low.

 

Justice Duel is a four player couch co-op action game with a full featured single player campaign, mech-eagles in top hats and an array of weapons
Our good friend Dr. Ludos writes with some exciting news:
I kept working on Sheep It Up, and I'm proud to announce you that it's now available on actual Game boy cartridges:
As a game collector myself, I wanted this game to be produced without sacrificing any vintage Gameboy titles. So everything is manufactured specifically for this game: the pcb, the rom, the shell, the protective case and even the sticker! We also tried to keep the price reasonable, so everyone can enjoy the game: $15 (+shipping). It will run on any Gameboy model, from the first one to the GBA SP, including the Super Game Boy.

And here is a short gameplay video (GIF format) and a selection of screenshots:

Feel free to share the news to the Game boy owners you may know :)!
Sheep It Up! is also available for download through RetroArch's online updater feature. It's a lot of fun and has become my go-to test ROM for Game Boy cores.