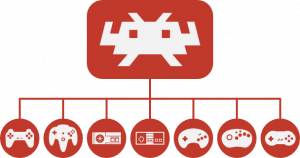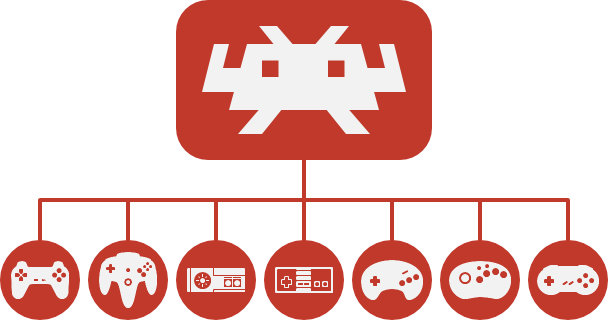 Thanks to m4xw and Xer The Squirrel, we have managed to:
Restore our buildbot server.
Restore the vandalised Github repositories.
State of the buildbot server
We have managed to restore most of the 1.9.0 stable downloads. Some files are still missing though, such as the PS2 stable and the non-RPX WiiU builds. Unfortunately, you'll have to wait until 1.9.1 before we release another stable.
All the stable versions prior to 1.9.0 are all gone.
As far as nightlies go, these should be fully operational again for now. There are some slight omissions, like right now there is no mainline MAME core and some other cores might also be missing, but overall, most of the stuff should be back again.
The Core Installer should work again on any RetroArch build.
State of the Github organization
Most of the affected Github repositories have been restored. Unfortunately, there are some shenanigans with Github issues that were closed. For reasons unknown to us, these closed issues cannot be manually re-opened again. Unfortunately, Github hasn't really been of any help in this department, so we don't know what to do about this other than to simply move on and ask users to create new Github issues again for the affected repos.
No real data loss has happened and things should be back to normal on the organization.
New server
Thanks to the massive outpouring of support on our Patreon in the wake of the attack, we now have the additional resources to massively beef up our server infrastructure. We are in the process of moving to a far more powerful server that will cover both Lakka and Libretro/RetroArch. We will go into more detail on this as we move closer to retiring the current buildbot server. For now, we are paying out of pocket for both while we are in the transition phase which will undoubtedly double our monthly bill for now, but we think it will be worth it in the end to our users. We again thank our users for believing in us and giving us the stimulus boost necessary to finally do something about our underpowered infrastructure. It is massively appreciated.
What's next?
No doubt, this attack has set us back some, and it has resulted in some weeks being lost that we could have otherwise put to good use elsewhere. Nevertheless, we believe we are on the road to recovery. We are working on a solution for the Google Play situation. We will create a separate version of RetroArch for Google Play without the Core Installer but with an alternative that is compatible with Google's recently updated TOS. We don't think this version will be better than the one you already know and use on Android, but you will always have the option of downloading the version w/ Core Installer support from our own website. We will not remove this version outright, it will stay existing next to the new Play Store builds.
Other than that, we don't know yet when the next version of RetroArch releases. Ideally the new server will be ready by the time we get to it, since building new releases has been a pain on the current one and we really don't want to go through it again. We will see. For now, we thank you all for the massive outpouring of support and for giving us the means to finally do something about our situation.
How to donate
Remember that this project exists for the benefit of our users, and that we wouldn't keep doing this were it not for spreading the love with our users. This project exists because of your support and belief in us to keep going doing great things. If you'd like to show your support, consider donating to us. Check here in order to learn more. In addition to being able to support us on Patreon, there is now also the option to sponsor us on Github Sponsors! You can also help us out by buying some of our merch on our Teespring store!