UPDATE (1/7/2017): Dynarec crashes/bugs should now be fixed on OSX/macOS and Linux as well!
It has only been a day since we released our blog post detailing all of the improvements the Reicast core has received, but in less than a day a lot has happened that requires an updated blog post –
64-bit dynarec – Self-modifying code
Shenmue 1/2, Marvel vs. Capcom 2, and Heavy Metal Geomatrix are all problematic games that are known to be hard to emulate due to them being prone to relying on self modifying code. The 64-bit dynarec did not have any kind of block checking yet to compensate for this.
skmp has finally added this functionality to the 64-bit dynarec, and as a result, Shenmue 1/2 should now be fully playable, as well as games like Heavy Metal Geomatrix and Marvel Vs. Capcom 2.
Shenmue 1
Shenmue 2
Marvel Vs. Capcom 2
Other improvements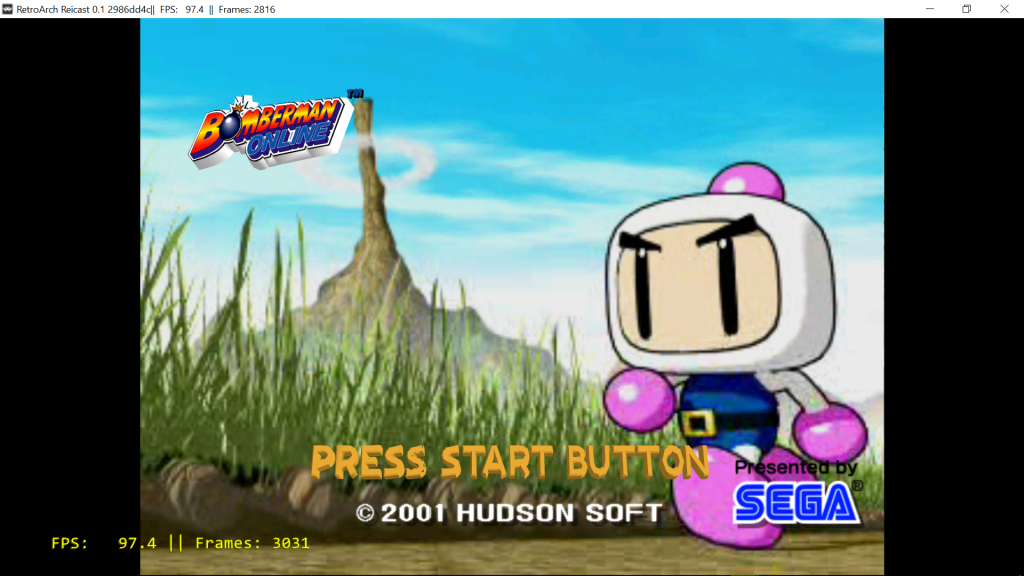 Naomi/Atomiswave bootup screens no longer flicker.
Bomberman Online title screen FMV sequence renders correctly now. (thanks to flyinghead)
(Non-OIT) Fix some RTT (Render To Texture) regressions. (thanks to flyinghead)
Reicast summer Hackathon – July 6/7 2018 (06~08.07.2018)
skmp, the lead developer of Reicast/nullDC, will be holding a summer Hackathon event for Reicast this summer! It will be held in Switzerland (Google maps info here).
If you are interested in joining, please fill in the form and put "reicast" as the project, and "reicast users" as to who will be benefiting. You can of course apply with your own projects, or work on multiple things during the weekend.
There's free food at the hackathon and very pretty mountains.
Some details below –
Hack4Glarus is back! This time it is the Hack4Glarus Summer Edition. Because you shouldn't miss how pretty Glarnerland is in the summer.

For whom is it?
Anyone who is into hacking a weekend long. You do not necessariliy need deep technical knowledge, but you should be interested in technology.

Where does Hack4Glarus take place?
The same place as the last time. It will happen at Spinnerei Linthal, a very cool old factory hall at Linthal. It's also where our Data Center Light is residing.

What are the topics?
Glarus, mountains
IoT (we provide a LoRaWAN stack)
Open Source
Linux / Unix / BSD (especially: Devuan)
IPv6 / Networking
Virtualisation / Containers / Kubernetes
Emulation

What will be provided at Hack4Glarus?
– food and drinks
– place to sleep
– very cool environment

What do I need to bring to Hack4Glarus?
– great ideas
– a sleeping bag
– your awesome self

How can I apply?
Visit the following link and fill out the simple form, and we'll contact you. We have only limited seats available as always, so if you're interested, we recommend you apply as soon as possible. 🙂

You can checkout our first Hack4Glarus from last December here! https://www.youtube.com/watch?v=OXTaR-P5iA0